Help animals in need.
Donate today by etransfer at
Our Mission:
To rescue, rehabilitate and re-home any animal in need in our operational area.
Although we mostly seem to focus on cats and kittens we do help the whole gambit of animals as needs arise including: kittens, cats, puppies, dogs, and all small domestic critters (lizards, birds, guinea pigs, rabbits, hedgehogs, hamsters, bearded dragons, turtles, fish)
We are always here to help. People often contact us for help with:
Practical advice for pet owners

Vet referrals

Immediate help for all animals and families in need

Crisis support. i.e. traps, emergency food and other supplies

Feral Cat Trap Neuter Release

Rehabilitation

Referrals to other rescue organizations and support networks

Supporting local bylaw enforcement by acting as a drop off and connection point during emergencies (ie people whose pets have gone missing, and pets who are found and need to be reconnected with owners)

Continuous monitoring and support of local social media posts on lost and found or to be surrendered pets

Supporting families to get control of cat breeding through spay/neuter and finding homes for kittens and cats.
​
We believe that every animal is worthy of a stable environment, food, water, affection and humane care.
​
What We Do:
At Paws N Claws Freedom Rescue Society we house animals until adoption, either at the home based rescue or with fosters. Our adoption process aims at matching the right humans with their purr-fect pet. Animals available for adoption can be found on the adoption page. If you see someone you wish to adopt please download and fill out the form and send it in to us.
​
Our Partners:
We are lucky to partner with two amazing local pet stores: Bosley's Oliver and Lucky's Pet Supply in Penticton. Covid-19 has affected their ability to welcome customers and to house animals in their stores but we are happy to announce that both pet stores are now able to house kitties again so look for some of our sweethearts there! We are grateful for their support.
At this time the rescue is involved in a large 100+ cat rescue and we are in need of funds, food, litter, cat crates, litter pans, towels, small blankets, cat beds and small scratch posts ( toys and entertainment are great too:)

​
Howard is only a few years old we believe. Hes very vocal and likes the ladies more than men. he gets along with most cats ( again preferring the females). After he bonds with his family he will be good going outside at times, and would be a good mouser.
This is Patches. Patches has had a very hard life, she was living outside for years and was pregnant so many times. A lovely human saw her and started to care for her out there. She began to build a relationship with her and earn her trust. This took a very long time. Finally we managed to catch her and the babies she had at the time and she was also pregnant already. Since then both litters have grown and been adopted or are in foster. She is now spayed and hoping for her own home. She will need a home that is quiet and will give her time to adjust and slowly build a relationship. She is a good hunter as well so if you have mice in the house she will help with that:) Are you the family willing to give her a chance at a happy life??
Fill out an application form today and bring this sweetheart home to love!
IMG_3783
IMG_3765
IMG_3806
IMG_3810
IMG_3819
IMG_4050
IMG_4049
IMG_4051
IMG_3818
IMG_3920
IMG_4033
IMG_3921
IMG_3648
IMG_3628_edited
Tiggs
Ruffus
Big%20Boy_edited
Chilli - Male 4 months, feisty fun, love
Stevie
Farrah - Female 4 months, curious and cu
Riley_edited
Rose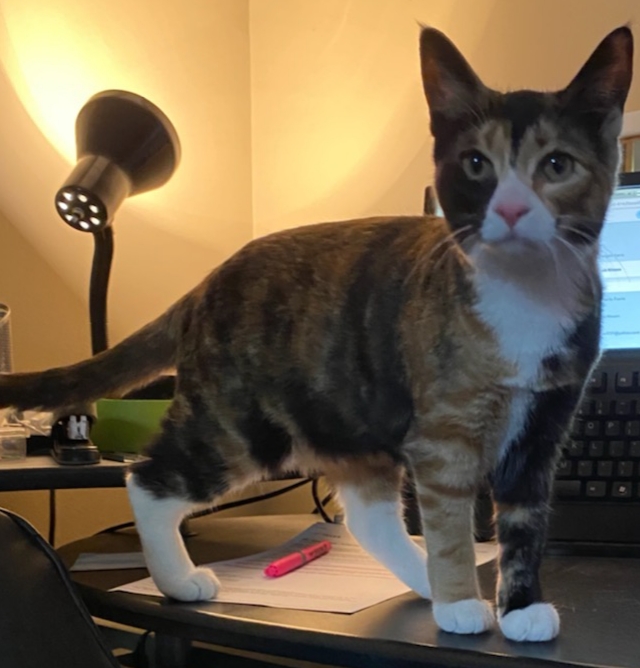 Suzie
Cece
Cali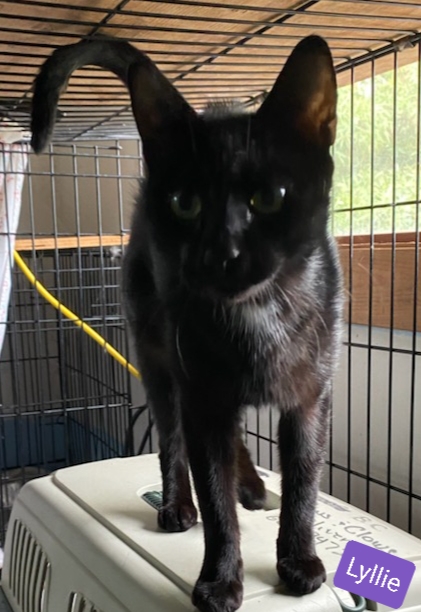 Lyllie
IMG_2383
IMG_2347
IMG_2349
Tito & Tia
IMG_2529
IMG_2530
Cassie
Hayley
Carter
Zazu
MJ
Oreo
IMG_1935_edited
Tucker
mango
Snickers
Finnagin
Huck
Kiki
Snow
Z: ADOPTED!!!! YEAH!
Mia and Eva--Adopted!!
Sweet Pea--Adopted
IMG_0797
Sparky--ADOPTED!!
Lee--Adopted!!
Bruce--Adopted!!
Muffin--Adopted
Teddy Bear--Adopted
Rockie--ADOPTED!!
White Tiger- Adopted
Slothi- Adopted
Adopted
Adopted
Adopted
Adopted
Cecile: Adopted
Magick, Dahlia, and Lilith--Adopted
Chloe
Ace
EVENTS:
We are always looking for your returnables. Please drop them off at the rescue or return them to the Oliver or Penticton bottle depot and ask them to credit the Paws N Claws Rescue account.